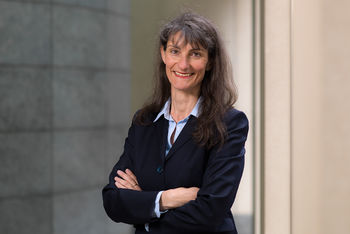 Authorized signatory
Senior Manager of IT Audit
Graduate of Computer Science with Economics (University of Applied Sciences)
Certified Information Systems Auditor
IT-AuditorIDW
Tel.: +49 221 952681-195
Fax: +49 221 952681-114
ariane.vonbritton@it-audit.com
Ariane von Britton studied Computer Science with Economics at the Munich University of Applied Sciences and wrote her dissertation at the Technical University of Hanoi/Vietnam.
She then worked as an assistant in the department of Business Studies at the Munich University of Applied Sciences, the IT Security Officer at an NGO in London as well as an IT auditor at Bayerische Rückversicherung (later Swiss Re Germany) in Munich.
Until 2015 she was managing director and partner at Roger Odenthal & Partner Unternehmensberatung in Cologne.
As well as her role as an authorized signatory and senior manager at IT AUDIT GmbH, Ms. von Britton is active in the following areas:
IT auditing (including in accordance with IDW PS 330), system audits in SAP ERP systems, and support in the introduction of ERP systems
Internal audit; handling of general audit tasks, setting up an auditing function in companies
Consultancy and auditing in respect of audit-specific issues and support of companies in setting up internal control systems
Analysis and consultancy for optimizing business processes in SMBs
Data analyses with IDEA and ACL for assessing the quality of business processes and responding to queries from a wide range of subject areas
Supporting companies in preventing and exposing employee criminality
Training test candidates in SAP ERP, the use of IDEA auditing software, and IT audit
Ms. von Britton is qualified as a certified IT auditor (CISA) by the global association of IT auditors ISACA and has a certification as IT-AuditorIDW from the Institute of Public Accountants (IDW) in Germany.